Other Happenings
The return of Glenny K !! Glenn Kawamoto was in town visiting from Austin Texas... so of corse we had to get together.
Here is the gang at Tiare's at the Pali Lanes bowling alley, the first time.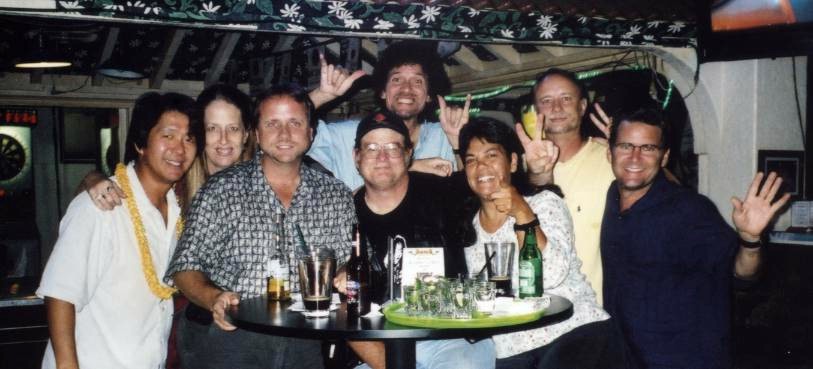 Glenn, Patti, Bob, Rick, Charlie, Harri, Bob's brother, and Brian.
Even Mr. Albus showed up that night.
So We had to do it again the next week, because..... "It's all about Glenny K."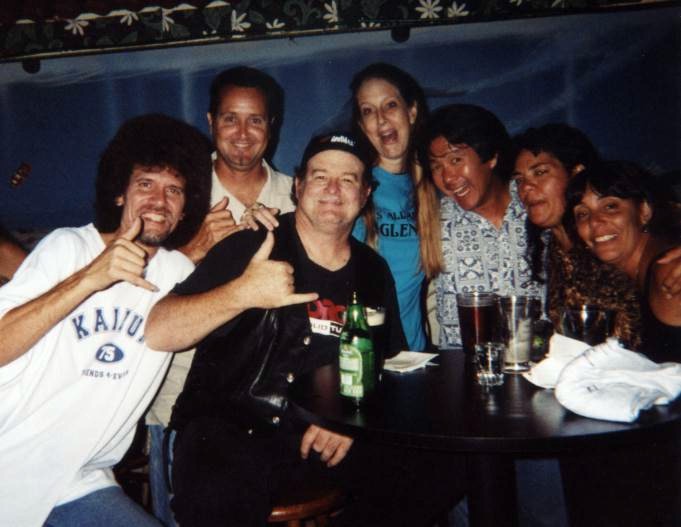 Charlie, Hans, Rick, Patti, Glenn, Harri, and Jinny.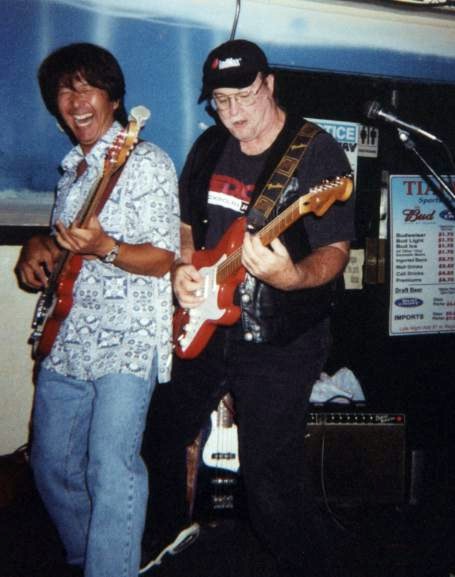 They have a Jam session and Glenn and Rick get serious.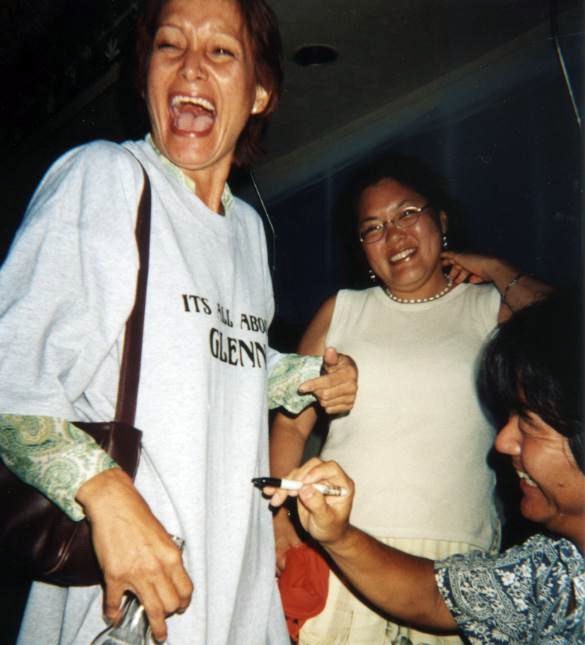 Genn even signed a few autographs for the ladies.... Hang on to the shirt Ann, it maybe worth someting some day.